From the wastelands of Cerrato Palentino. El Naán explores the ethnic root of tradition.
His powerful live becomes a ritual where the most ancestral rhythms and instruments meet with contemporary textures, ethnic music, jazz, folk ... a ritual of communion with the audience to which the words, the images and the poetry are added to turn it into a fascinating, unique and exciting experience.
The septet has conducted its direct to important festivals in Ireland, Poland, Hungary, Portugal or England, performing also live for the BBC.
Their second album. ``Codigo de Barros`` was distributed internationally by the English label ART Music, one of the main world references in World Music and Folk. Active since 1976.
His third and last album, ``La Danza de las Semillas``, has been declared ``Best European Album 2018`` by the Transglobal World Music Chart, as well as number 4 of the TOP 100 World.
El Naán creates his own compositions in music, texts and lyrics. To which they attributes great importance, proposing an intimately linked poetic and musical corpus.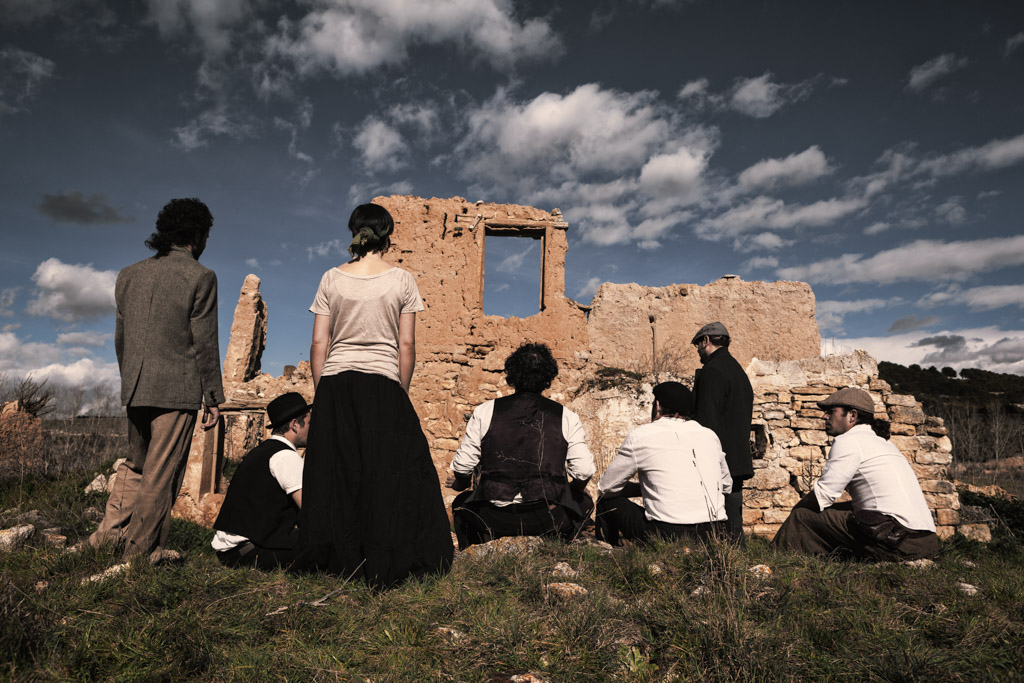 EL Naan is a collective of creators born in 2009 and whose epicenter is in the heart of Castile, in Tabanera de Cerrato (Palencia - Spain). Music and poetry are his main creative arguments, but his experimentation often transcends these disciplines looking for a bridge of union that takes us to emotion from any artistic fact using video art or sometimes flirting with theater, performance or visual arts
El Naán is a proposal that traces the ethnic spirit of traditional Iberian music using this ``aesthetic mesetaria`` for a contemporary creation. The landscape, the textures, the character, the rich rhythmic and sonorous tradition, collected for an avant-garde creation that starts from the popular lyric tradition. The Naan gives special importance to the creation of the texts and picks up that tradition that wanders between the pagan, the academic and the poetry, looking for a path of renewal in lyrics and poems..
The TRIP as a metaphor and as a method, marks the character and the sonority of this formation that fuses all these elements with a global varnish, connecting and searching the numerous points of union between traditional Iberian music and root music from all over the world, converting it into a universal proposal. Thus, the recordings collected in their travels from singers and musicians from other parts of the world are fused with live music.
Adal Pumarabín: Drums,
Carlos Herrero: Strings, Main vocal
César Díez: Electric Bass
Héctor Castrillejo: Poetry, Rhapsody, Video Art
María Alba: Drums, Vocal
Javier Mediavilla: Electric Guitar
César Tejero: Saxophone
... they are the usual team that carries out the proposal that looks, as Pablo Neruda says, from the world to the ``parched eye of Castile, like an ocean of leather``.